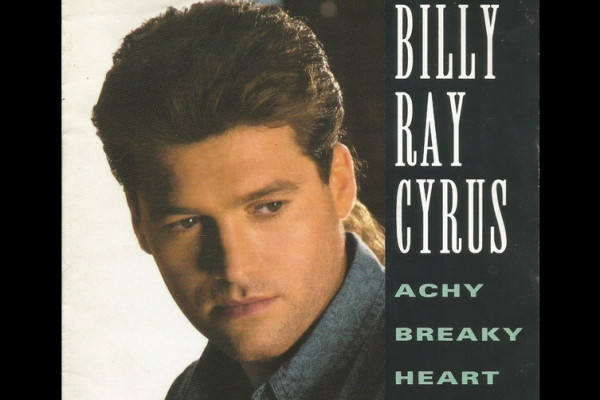 It's only February and ALREADY there is a huge stack of cool records coming out! 2018 is just packed to gills with exciting new releases from all over the punk spectrum - hardcore, art-rock, indie-punk, avant-garde, weird stuff- it's all there baby! To that end, we've put together a list of cool records that are being released in 2018 (or that will hopefully be released in 2018) that we think you should check out. See that below. As always, this is not "the best new records of 2018" or anything. If you think something is cool, please add it to the list in the comment section, too!
Bad Religion - TBA(?)
Bad Religion's new album is purely speculative at this point, having no official release date or a title. But they've stated multiple times that their next album is coming out in 2018. Besides, it's been five years since their last non-Christmas album, True North, and that's an unusually long gap for Bad Religion who have only occasionally failed to put out an album every two to three years, tops. Sure, Graffin put out a solo record since True North, but Graffin didn't take five years off between albums to get his PhD or to teach at Cornell. When freedom faces its biggest threats, that's when Bad Religion shines most. Their album in response to the War in Iraq, The Empire Strikes First, is easily their best post-2000 album (and their best album title to date), so I'm excited to see what Bad Religion can do in the face of the Trump era. -Julie River

Big Joanie - TBA
A new wave of bands are holding up a mirror to punk rock and reflecting it back on the genre, forcing it to recognize its own issues with diversity and inclusion despite what it may see as its ethos. In the age of a barely disguised fascist far-right making political gains, not just in the U.S., but across the globe, groups like Downtown Boys and Aye Nako are putting out some the most potent and politically-minded punk rock in years. Formed through the First Timers project, an organization dedicated to bringing in marginalized groups and aspiring musicians together to start bands, Big Joanie have been blending post-punk and afropunk to create a sound all their own. With a string of high-profile shows to kick off 2018 and new album around the corner, this black feminist punk trio are set to reclaim their time. -Eric Rosso

Camp Cope - How to Socialize and Make Friends
Camp Cope are an all-female indie-rock trio from Australia that packs the punch of acts like Hop Along, Laura Stevenson and Waxahatchee. Not just in terms of lyrics and sound, but messaging as well. 'How To Socialize And Make Friends' -- their sophomore LP following 2016's self-titled debut brings with it a storm of emotions, and that's just from listening to the tracks released so far. 'The Opener' deals with the lack of female representation and equality in music, which they ironically made big statements against back home in December, and which they're clearly intent on continuing. From what I've heard so far, it's less aggressive but a much more direct and focused sound they're going for, waxing on about, not just equality, but things like sexual assault, coming-of-age romance, and death. Georgia Maq has a lot on her mind and this album is poised to get them off while reminding us about the dire world we live in at the moment and how we can start helping to break all of its vicious cycles. -Renaldo Matadeen

Crazy & the Brains - TBA
I can feel it! 2018 will be THE YEAR for Crazy and the Brains. With each release, the band has been building up their xylophone-punk into something wilder, something more unhinged, and something more rockin'. Now with drummer Jon Lango and guitarist Ernest Young supplementing the manic delivery of Chris Urban, the zinging keys of Jeff Rubin, and the primal bass power of Brett Miller, this band everything a spunk band should be in 2018- weird, irreverent, thoughtful, and just berserk as hell. There have been whisperings of new recording leaking out here and there, but music this good can only stay secret for so long… -John Gentile

Dead To Me - American Son Of Cholo
We have been waiting quite a while for American Son Of Cholo, the 2018 might finally be the year we get proper full-length from Dead To Me with original member Jack Dalrymple. Yes, they released I Wanna Die In Los Angeles 7-inch in 2016 and it was incredible, but it left me and (I assume) my fellow Dead To Me fans craving more. I was fortunate enough to see the band open for Hot Water Music on January 5th and not only did they put on an amazing show, but they also played a new song and he gave me even more hope that American Son Of Cholo will be fantastic and it reinforced the fact that it is hands down the album and I look forward to the most this year. -Ricky Frankel

The Distillers - TBA(?)
It was a shock when Brody Dalle announced the reformation of the beloved early 2000's band, The Distillers. Even though an album has not been officially announced, some fans are hopeful that this is more than a one round reunion tour. The Distillers are a staple amongst most of us. Growing up, Dalle's vocals were something that really struck a chord with me as the token girl in my punk scene. Having Dalle come back to her punk roots after a long hiatus - all the while raising a family and performing in Spinerette, as well as solo - would be a welcome change in 2018. They've written some of my favorite female charged punk music. It would be an amazing addition to the already vastly growing plethora of women voices if we could have another "Seneca Falls" or "Young Girl." . The Distillers have not released a record since their 2003 album, Coral Fang… will they release an LP in 2018? -Jade Baisa

The Droogettes - TBA
The Droogettes will kick your ass. This band takes the sing-songy coat of oi! and drapes it over a rough and tumble '77 punk attack. And more than that, beneath football style chants, there's often deep meaning at the foundation- for instance, they have a song that explores the concept of what makes someone commit violent acts… it's just that the tune is so catchy you rarely have enough time to catch a breath and think about. Having finalized their lineup, they've been in the studio finishing their debut LP, and if their stomping split with Vice Squad was any inclination, this LP will be classic and fresh at the same time. -John Gentile

The Dwarves - Take Back the Night
2014's Invented Rock & Roll my favorite records of that year, but we are definitely due for another batch of chaos from The Dwarves. Will Take Back The Night be moron the pop-y side or will it be more hard-core? Or will the band release something more experimental? That's what's great about The Dwarves. They always leave you guessing as to what their new album will sound like and I am incredibly stoked to hear what nutty route they have decided to take this time. -Ricky Frankel

Hank Wood and the Hammerheads - TBA
If there is any band that truly embodies what NYC sounds like, it's Hank Wood and The Hammerheads. From their cheeky use of Ghostbuster samples and hard hitting, simple lyrics about life on the streets of the city that never sleeps, to their use of a full bodied arrangement that is hardcore and full of groove and grit, they've left fans waiting for a new record. And it has been a long 4 years for Hammerhead fans. While the NYC based band has not released anything since Stay Home in 2014, they have been actively touring and playing great gigs; even opening for Black Lips in 2016. As the time has passed since their last record, however, their line-up has slowly diminished to the bare essentials. In Stay Home, some of what makes it such an iconic record is Emil B. Nasty's amazing percussive instrumentation, and he has been missing from their live performances. While we may chalk this up to Nasty's large involvement with other big name bands (L.O.T.I.O.N. and Dawn of Humans to name a few), I hope he was able to lay down some of what give Hammerheads such a rich sound. Hank Wood, the man himself, is one of my favorite live performers. He crawls and slithers and moves about the stage in ways never-before-seen, and his vocals are a rare, guttural gem previously unheard. I look forward to a new album to beef up their already great set. While a date has not yet been set for its release Hammerheads drummer, Max Quinn, recently posted the 2018 album has already been recorded and the test presses have been received. -Jade Baisa

Hop Along - Bark Your Head Off, Dog
Hop Along have one of the most unique sounds today, not just in the indie-rock realm, but in general. Frances Quinlan's rough, breaking vocals offer something saccharine yet melancholy and it's this angst that the Philly band usually channels when telling quaint, coming-of-age stories. Some about romance, some about death but most about connections to loving life. Bark Your Head Off, Dog just dropped its first single "How Simple" and immediately you can sense the warm melodies off 2013's Get Disowned and Painted Shut a couple years ago. Only this time, you can tell Quinlan has a lot more to say given the way the world's been mistreating women, indie artists and well, the downtrodden, on a whole. Expect earnest lyrics and the most vulnerable and twangy rock and roll anthems that will leave you wondering how so much magic could be packed into such a frail yet emotive voice. -Renaldo Matadeen

Kicker - TBA
Many people argue that punk doesn't age gracefully. Kicker proves that this is an incorrect assumption- that is, assuming that "grace" is defined as blasted out, hard chopping, three-chord, UK 82 style punk fronted by a roadie with 40 plus years of hard driving experience. Now with Dave Mello of Operation Ivy behind the kit, the band has ht the studio for their third LP and everyone already knows this will be a total rocker with songs about being broke, drinkin; lager, and embracing punk as one embraces gray hair. Also, will former drummer Toby make a surprise appearance? Only time will tell! -John Gentile

The Melvins - Pinkus Abortion Technician
Two, count 'em, TWO bassists on one album, playing at the same time! Main Melvs Buzz Osborne and Dale Crover have teamed up with thundergods Jeff Pinkus and Steve McDonald and are planning to release another wonderfully weird record int heir massive discography. They cover the James Gang! They cover Pinkus' Butthole Surfers. They cover the Beatles. AND, they bust out a whole album;s worth of originals. This is a fan's dream come true and as their previous work has demonstrated time and time again, this is a band that transcends the realm of Morpheus and brings such sonic delights to the physical world… two or three times per year, to boot! -John Gentile

Ministry - Amerikkkant
One of the albums that I'm most looking forward to in 2018 is Ministry's Amerikkkant. Anyone familiar with the band's history knows that the more mastermind Al Jourgensen hates the president, the more vicious his records become. The George W Bush era gave us a brutal, incendiary trio of LP's. It seems likely that the Donald Trump era could be another Renaissance for the 35 plus year old group. Let's face it, we're going to need Uncle Al's righteous rage over the next few years. For the first time in recent memory, Jourgensen is not threatening that this will be the final Ministry album. Hopefully the band is back for the long haul. We need a vital Ministry now more than ever. -Tom Trauma

Pianos Become Teeth - Wait For Love
Pianos Become the Teeth have quite a storied journey. They went from being a post-hardcore band that belted out emotive, screamo bangers on records such as The Lack Long After to a bunch of friends from Baltimore that finally decided to leave all the hate, anger and hurt in the past. And in so doing, they went from the indie label, Topshelf, to Epitaph where they cultivated a calmer, shimmery and yes, melodic, sound. Basically, as of the last record Keep You, it's a whole new band. That said, the music's still deep and while I personally latch onto the stuff of old more, I can understand why they've done this as vocalist Kyle Durfey has left behind the ghost of death, especially with his father, and moved on to a life of love -- and that's given him a soothing presence where he can enjoy the quiet, finer things in life. I saw them in Baltimore last Christmas and they played the first track released from this follow-up album Wait For Love -- titled 'Charisma' -- and it sticks to their new style. I'm still to fully get accustomed to this path they're on but I have to admit they're executing it pretty well and after listening to them in person, I can tell it's a better move for Kyle's voice. 'Bitter Red' was the other track they released and it definitely cemented that PBTT of old are dead, we're now looking to new days and a band that has found a new fire, one that doesn't burn as big, but in terms of emotion and love, it's just as bright. Hopefully, they rough it up a bit more than the last record, but if anything, whatever they do, I'm sure I'll enjoy. -Renaldo Matadeen

Pushin' It 2 the Limit - TBA
Pushin'' It 2 the Limit is wonderful on every level. Each song starts with a battle cry. They have a pet Siberian Tiger. They wear uniforms. They play the most ripping punk there is that walks a strange path between surf rock, thrash, and art rock. They've recently hit the studio for their first proper LP and of their recent shows have been any evidence, this is going to be their most SHREDDING release to date. The only question… can the limit itself handle this kind of punk rock awesomeness… or will we venture BEYOND? -John Gentile

Screaming Females - All At Once
What do you do after you put out a tight, sharp as hell, totally ripping release? You flip the tables baby! Everything at Once is a massive, double lp beast (with a bonus third slab!) As singles "Black Moon" and the beyond stellar "Glass House" have shown, this is a band growing into a new stage of expansion, concept, and BAD ASS MUSIC MY DAWGGIES. Some bands just captivate the listener at every new turn. The Screamales not only do it, but they make it look easy. "Oh Pssshaawww… we're just putting out a multifaceted double album that rivals all our best stuff to date…No biggie…" You'll have to excuse the flabbergasted look on my face. -John G

The Shell Corporation - Fucked
The Shell Corporation has been one of my favorite local(-ish) bands for quite a while. Everything they have put out so far has been great and anytime I've seen them live they have blown me away. It is criminal that they are so underrated. When they announced their new album Fucked earlier this month I was really excited, but after we premiered their new music video it became one of my most anticipated albums of the year. Don't sleep on this release especially if you like the hard-hitting, political, melodic punk rock.-Ricky Frankel

The Sidekicks - TBD
The Sidekicks have been making noise about a new album over the last few months and if you've been lucky enough to catch them on their sporadic fall shows, you got taste of what's to come. Never one to stay the same, The Sidekicks have grown their sound from a scrappy punk rock start to 90s influenced alt-rockers to most recently a shimmery pop record with a fuller presentation of the dynamics in the band. The songs they've debuted live seemed to mix all of these sounds for a indie guitar driven effort clearly benefiting from over a decade of being a band. Producer John Agnello, who's worked with the Hold Steady, Dinosaur Jr., and Kurt Vile, is at the helm if their social media is to be believed. This will be a must listen for Punknews readers as all of their albums have received overwhelmingly positive reception. -Eric Rosso

Suicidal Tendencies - Get Your Fight On!
The new Suicidal Tendencies EP, Get Your Fight On!, is one of my most anticipated releases of 2018. The band put out their best album in years with 2016's World Gone Mad, and are on an amazing late career roll since the addition of former Slayer drummer Dave Lombardo. ST main man Mike Muir is promising that that Fight will be the band's most political material since the Reagan era. Now there are rumors circulating that Suicidal Tendencies is going to headline a resuscitated Headbangers Ball Tour. The new EP looks like a key piece of what's shaping up to be a big year for ST. -Tom Trauma

Turnspit - Desire Paths
If you've been keeping up with the local Chicago punk scene, it's likely you've seen Turnspit on the bill with one of your favorite bands. From kicking off last year's Riot Fest's Saturday lineup to playing The Lawrence Arms' annual War on Christmas shows, Turnspit have been on the tips of Chicago's tastemakers tongues' for the last couple years. On February 16th, Turnspit are set to release their hotly-anticipated debut album on Dodgeball Records. The band plays the type of heart-on-your-sleeve midwestern punk rock closely associated with over indulging on PBRs and front-row finger pointing. If the singles released so far are any indication, this album is sure to capture the attention of larger audience and break them out of their local scene. -Eric Rosso

Turnstile - Time and Space
Since 2010's Pressure To Succeed, Turnstile has evolved into a truly unique animal. On the band's sophomore EP and first full-length they began to take risks beyond the chunky crossover-influenced hardcore of their debut, expanding their songwriting ability as well as singer Brendan Yates' vocal range. But the band's upcoming LP, Time and Space, shows Turnstile's comfort with experimentation is ongoing and at an all-time high. Each of the three singles showcases an unexpected wash of melody, but one that is thankfully still anchored to that punchy intensity Turnstile is known for - it's different, but still the same. Vocally, Yates can still pack a wallop, but in many spots, his voice actually seem to soar. The vibe is something akin to A.J. Novello writing songs with Ken Andrews. I don't know if Turnstile is still a hardcore band, but the hard rock groove of Time and Space is too infectious to be denied. -M Hawks

The Wonder Years - Sister Cities
Pop-punk is not a genre that ages well, especially the type of easycore made famous in the late 2000s. The bands who championed the "defend pop-punk" movement have generally broken up, churned out some lesser version of themselves every few years, or gone on to play the hits from their first release on an endless cycle of album-based shows. Every band that is save for The Wonder Years. The Wonder Years have shown this genre can age with integrity. After completing a trilogy of albums starting with Suburbia, I've Given You Everything And Now I'm Nothing and ending with No Closer To Heaven, The Wonder Years are set to release their first follow-up outside of that project. All eyes will be on The Wonder Years to see if they continue growing what pop-punk can be with the depth demonstrated throughout their discography. -Eric Rosso