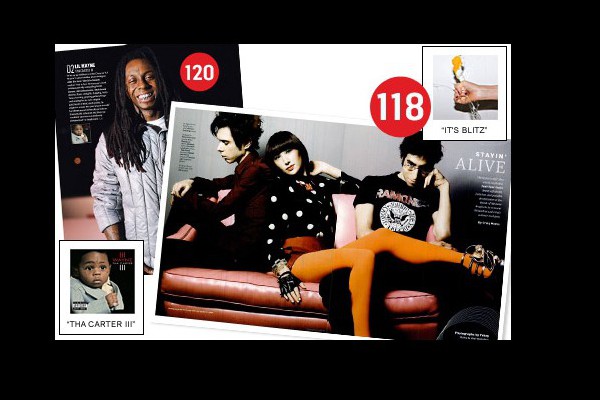 To celebrate their 25th Anniversary, Spin has posted a list of their 125 best albums of those 2.5 decades.
The list includes The Hives, LCD Soundsystem, Queens of the Stone Age, Green Day, Yeah Yeah Yeahs, The Flaming Lips, Against Me!, Animal Collective, Johnny Cash, The Arcade Fire, Elliott Smith, The White Stripes, TV On The Radio, The Fall, Sleater-Kinney, The Pogues, Pearl Jam, Tom Waits, U2, Fugazi, Dinosaur Jr., The Cure, Rage Against The Machine, Pixies, Beastie Boys, Public Enemy, The Jesus and Mary Chain, Radiohead, Nirvana, Metallica, My Bloody Valentine, The Strokes, Hüsker Dü, Sonic Youth, The Replacements, Nine Inch Nails and others. Surprisingly, Nirvana's groundbreaking album Nevermind comes in at number four.
Check out the full list here and disagree completely.