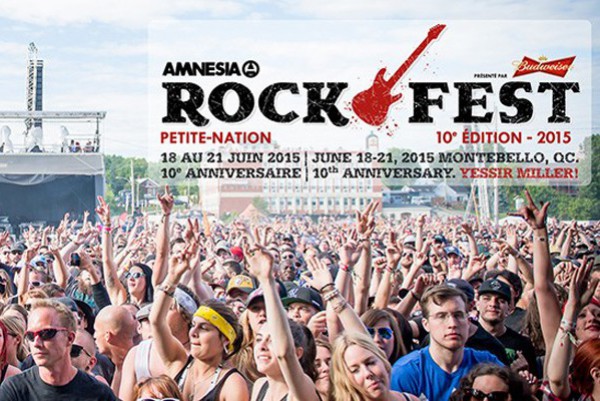 Billed as the largest rock festival in Canada, the lineup for the tenth anniversary edition of Amnesia Rockfest has been announced. The event, which will be held at the Montebello Marina in Quebec, is scheduled from June 18-21, 2015.
Joining headliners System Of A Down and Linkin Park will be The Offspring (performing 1998's Americana in its entirety), Slayer, Snoop Dogg, Rob Zombie, Recent Grammy winners Tenacious D, Pixies, Sublime With Rome, Deftones (performing 1997's Around the Fur in its entirety), Rancid (performing 1995's … And Out Come The Wolves in its entirety), Bad Religion, Refused, a reunited Thrice, Coheed and Cambria, Story Of The Year, Flogging Molly, Gogol Bordello, Propagandhi, Goldfinger, Less Than Jake, Good Riddance, Ten Foot Pole, Bouncing Souls, a reunited Satanic Surfers, Melvins, Down, Fear Factory, Atreyu, Carcass, Bolt Thrower, as well as punk and hardcore legends Buzzcocks, Descendents, ALL, The Exploited and GBH.
The festival's organizers promise "several other surprises and secret performances are in store for festival-goers." Tickets are on sale now at the festival's website.