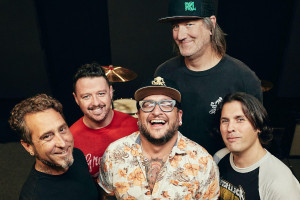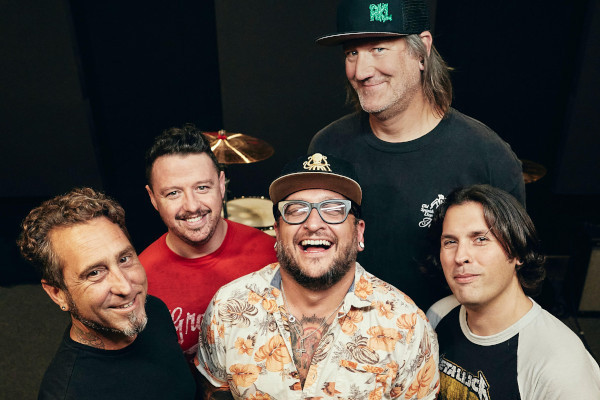 Today we are thrilled to bring you the premiere of the new track by Santa Barbara, California punks Versus The World! The band is made up of members of Lagwagon and Good Riddance. The song is called "Roadsick/Roadsick" and is the first single off their upcoming album The Bastards Live Forever which was produced by Cameron Webb (Motorhead, Sum 41). Frontman Donald Spence said of the upcoming album and the track,

"The pandemic gave us the opportunity to really spend time on every song, our relationship as friends and songwriters.  We'd keep our "bubble" and travel to each other's homes to write and record music that really made our hearts pound.  I've never been so proud and never put as much work into a body of music like we did for The Bastards.  It's a disparate collection of songs about divorce, shame, love and growth.  "Roadsick/Roadsick" is a bridge between the last record and what we are moving towards as a band.  I'm lucky to have shared this moment with Sean, Flip, Tony, & Pat on record.   Meeting Cameron Webb, and him signing on as our producer only made things better.  He is, in my opinion, the 5th Beatle.  Without him, Bastards may have never come out… and if it did… it wouldn't be nearly as special.

'Roadsick' is a band favorite for the record.  We wanted a song that felt like it kicked the door down like the DEA from the get go.  A song that after we put it out, we would have to play it live.  Writing it was a blast.  Singing it was even more fun and hearing it back still gets me stoked. Enjoy!"
The Bastards Live Forever will be out May 26 via SBAM Records. Versus The World will also be playing a handful of shows in Europe this summer. Listen to the track and check out the dates below!
Read more